Comfort, security, connection, and care
Home care services allow seniors to age with dignity where they're most comfortable. If you're like many, that's right in your own home. We also offer one on one care in senior living communities. Either way, we can work with you and your family to develop a personalized Care Plan that suits your unique needs.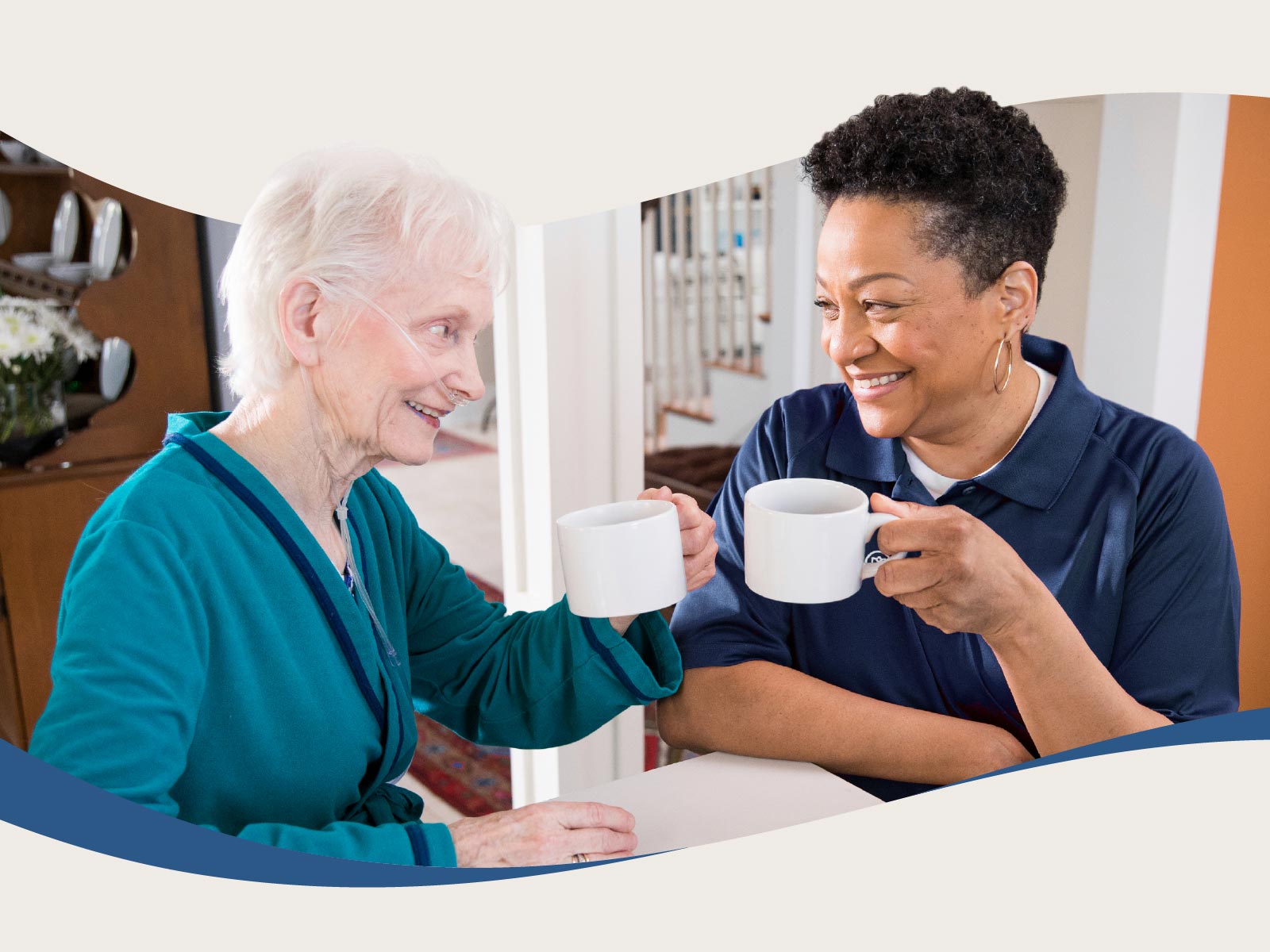 Choose from a range of services
Personal care
Assistance with bathing, grooming, dressing, continence. mobility, sitting and rising, and getting in and out of bed
Home helper
Light housekeeping, meal planning and prep, grocery list prep, and shopping
Companionship
Activities like creating photo albums, listening to music, organizing closets, crafting, gardening, walks, playing cards, and more
Transportation
Rides to doctor appointments, worship services, senior center, fitness classes, club events, volunteer meetings, museums, and more
Parkinson's Care
Standby assistance for balancing, assistance with mobility and assistive devices, steadying hands for fine motor skill tasks, and dementia care as needed
Alzheimer's and Dementia Care
Relationship building, learning the person's life history, positive reinforcement, encouragement, and establishing a stable routine
Diabetes Care
Medication reminders for oral and injected medications, hand-over-hand assistance with blood glucose readings, meal prep ,and healthy food encouragement
Arthritis Care
Assistance in staying active, ambulating in and outside of the home, physical therapy exercise reminders, and bed repositioning for comfort
Hospice Care Support
24-hour home care, personal care, medication reminders, overnight care, respite care, and a compassionate ear.
We work closely with you and your family
Personalized Care Plan
Arranging for home care services starts with an in-home Care Consult. We meet with you and your family to gain a deep understanding of your care needs and preferences. Then we develop a personalized Care Plan to meet those needs.
Care Professional matching
The Honor Care Platform allows us to quickly match Clients and Care Pros who are right for each other, so everyone's happier and likely to stay that way.
Regular check-ins
We visit your home periodically to make sure the expert care you're receiving is the care you want and need.
24/7 support
You and your family can connect with the Honor Care Team any time of day or night to share updates to care needs, questions, or concerns.
Staying connected
The Honor Family App lets family members read how each visit went. Your family can monitor your physical and mental wellbeing over time via your Care Pros' Care Notes and in-home Wellness checks.
Seamlessly share information with family
Our Care Platform keeps loved ones in the loop with detailed care notes and scheduling information.
Request more info or schedule a Care Consult
If home care sounds like a good option for you or a loved one, All Trust Home Care can provide the expert care and compassion you're looking for. Learn more about how we can help.